Blog, Information, and News
Sept, 2015
Written By: AA PolyBag


Tamper Evident Reclosable Bags are Now Available!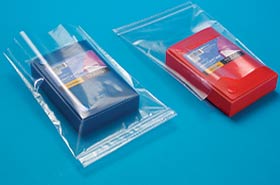 Tamper evident bags are perfect for when you require documents or supplies to remain untouched during transit or storage. Easy bottom loading, with a perforation above the zipper for instant recognition of tampering. Once opened, bags are completely reusable zip top bags. Tamper evident bags come in stock sizes, and are available in the custom shop.
Find them all right here!
Click here for Custom Options!
---
---
August 20, 2015
Written By: AA PolyBag


Poly Mailers! Protection in Transit for an unbeatable price!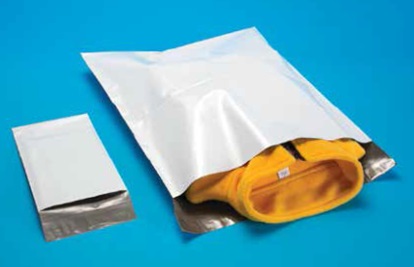 These 2.5 Mil Co-extruded, white opaque Poly Mailers are tamper-evident and water-resistant. The perforation below the permanent tape closure allows for easy opening. Lightweight to reduce postage costs, yet durable to resist tearing. Compare our prices to Uline, and see why polybagsforless.com is the easy way to buy bags!
Find them all right here!
---
---
June 15, 2015
Written By: AA PolyBag


Polypropylene Bags. High Clarity for optimum presentation!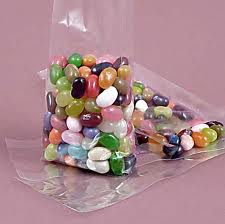 Polypropylene bags unique makeup provide extreme clarity for viewing contents. Long the favorite for those looking to package their products in the most attractive ways. Polypropylene is available in stock and custom sizes, with full printing capabilities. Polypropylene is also excellent for food items, snacks, and other items requiring an extended shelf life. Great for cookies, peanut brittle, candy, etc.. Available in a ziplock or flat option for heat sealing.


---
---
Oct. 15, 2014
Written By: AA PolyBag


New Items! Saddle Pack Deli Bags and Zip Top Polypropylene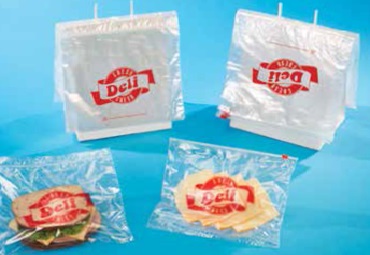 New saddle pack deli bags are ideal for the food service industry. Quick loading packs make for efficient and effective operations. Options include HDPE, LDPE, plain, and printed "Deli Fresh".

Our zip top polypropylene bags are crystal clear, with smooth closure. Perfect for displaying food items, snacks, and other goods in attractive packaging. Hang holes are prepunched for using on display units. 2 Mil, Seal Top Polypropylene bags are edeal for food packaging and situations where high clarity and moisture resistence are required.

Click Here For Saddle Pack Deli Bags!
Click Here For Zip Top Polypropylene Bags!
---
---
Jan. 30,2013
Written By: A. Bond


Static Shielding Bags- More Sizes, Lower Prices!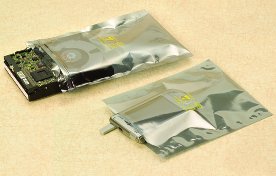 Static shielding bags are transparent metallic, 4 layer bags used for protecting sensitive electronic equipment from static electricity. The four layer construction consists of a buried aluminum layer, sandwiched between two static dissipative polyethylene laminate layers and a polyester laminate. Available in flat open top and zip lock styles.

Click Here For Zip Top Static Shielding!
Click Here For Lay Flat Static Shielding!

---
---
Jan. 11,2013
Written By: A. Bond


New! LP Vinyl Records Sleeves! Best prices on the web, highest quality manufactured in the USA!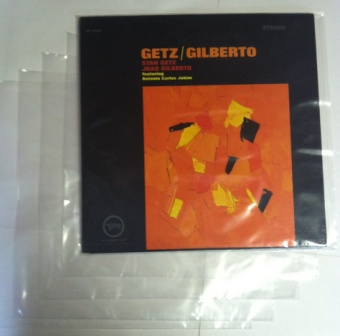 We now stock custom lp, or long play record sleeves to protect and display your vinyl records. Our outer sleeves are 3 mils thick for extra protection, and manufactured in the USA using 100% virgin, low density polyethylene with a high clarity additive. The bags measure at 12.75" x 12.75". They are a great fit for single albums, and nice and snug for double albums. Available in cases of 1,000, you will not find a higher quality sleeve at such a great price anywhere!

Click here to go to the product page!
---
---
May 11,2012
Written By: Brooks Hogg


New! Lower Prices on Polypropylene Bags and Low-Density Polyethylene Die-Cut Handle Merchandise Bags!
Thanks to some recent developments in the markets for raw materials, and some opportunistic buying, we are happy to offer reduced pricing on our 1.5 Mil Flat and Gusseted Polypropylene Bags. Prices on these are now 40% lower than before! Clear Polypropylene provides superior strength and clarity over polyethylene, plus it has a nice crisp feel similar to cellophane. That's why it's an excellent choice for protecting and displaying photographs, or retail packaging of food items or candy. By the way, these bags meet all FDA and USDA requirements for food contact. Click here to see the price list.
We have also lowered prices by 22% on our 2 Mil Low-Density Merchadise Bags with Die-Cut Handles! With 3 Sizes in Clear or Opaque White LDPE, these bags are great for retail or convention bags. The 2 Mil gauge provides excellent strength! Click here for details.


---
---
February 2,2012
Written By: Brooks Hogg


Our Mission: Continuous Improvement of Eco-friendly Practices
Most of the bags found on polybagsforless.com are Smart Tech Bags™, which are exclusively manufactured in the United States using 100% renewable energy generated from sources like wind and solar power. All Smart Tech Bags™ are manufactured under strict ISO 9001 production processes and environmental guidelines. They are designed to provide three times the impact strength and twice the tensile strength of traditional low density polyethylene bags. With bags of this caliber you can feel confident using lighter gauge bags. For every ton of low-density polyethylene reduced or reused, green house gases are reduced by .62 metric tons. That's the equivalent of taking the average family car off the road for 5 months!* And to further our green mission, all Smart Tech Bags™ are fully recyclable, completely non-toxic, and yield no pre-consumer waste.


What does this mean to you?
It means you can rely on polybagsforless.com for eco-friendly poly bags engineered with best-in-class technology. It means you now have another way to accomplish source reduction by using lighter gauge bags. It means buying Smart Tech Bags™ makes you a "Job Creator" for the US economy!

For more information click here: www.smarttechbags.com
To receive a price quote, or to place an order, call 800-322-0042!
*Source: U.S. Department of Energy
---
---
January 12,2012
Written By: Brooks Hogg


Don't see the bag you want here? Let us create the custom bag that fits your needs!
We can custom manufacture bags and film from 4" to 150" in many colors and materials. Most custom orders ship in 1 or 2 weeks!
Capabilities
| Bag Type | Gauge (mils) | Width | Length |
| --- | --- | --- | --- |
| Flat Poly Bags in Cases | 0.75 to 8 | 4" to 54" | 8" to 60" |
| Flat Poly Bags on Rolls | 0.75 to 8 | 4" to 98" | 8" to 288" |
| Gusseted Poly Bags/Cases | 0.75 to 6 | 4" to 54" | 8" to 60" |
| Gusseted Poly Bags/Rolls | 0.75 to 6 | 4" to 96" | 8" to 288" |
| Clear Poly Tubing | 0.75 to 8 | 4" to 98" | n/a |
| Black Conductive Tubing | 4 | 4" to 24" | n/a |
| Pink Anti-Static Tubing | 0.75 to 8 | 4" to 98" | n/a |
| Clear Poly Sheets on Rolls | 1 to 8 | 24" to 98" | n/a |
| Const. & Agr. Film | 2, 4, or 6 | 50" to 120" | 8" to 288" |
| Pallet Top Sheets | 1.5 or 2 | 24" to 120" | 8" to 288" |
| Pink Anti-Static Bags | 2 to 8 | 3" to 36" | n/a |
| Black Conductive Bags | 4 | 3" to 24" | n/a |
| Transparent Metallic Shielding | 3 | 3" to 18 " | n/a |
| Postal Approved VCI Bags | 2 to 8 | 4" to 98" | (W+D max. = 150") |
| Postal Approved Vented Bags | 2 to 8 | 4" to 98" | (W+D max. = 150") |
Available Colors (tint or opaque)


AVAILABLE MATERIALS & ADDITIVES

UVI/UVA
Low Slip/High Slip
Metallocene
VCI
Non-Scratch
LDPE (Liner, Hi-Clarity)
Black Conductive
Anti-Block
LLDPE (Hexene, Octene)
Amine-Free Anti-Static
ALSO, RANDOM REPEAT PRINTING IS AVAILABLE Single color, Max. Image Size: 6.5" x 11", Max. Repeat: 12"


☆Poly Bag Tip of the Week☆
When dealing with poly plastic film, there are two standard metrics for the thickness or gauge of the film: Mils and Microns. 1 Mil equals 1/1000 of an inch, and is used for the vast majority of the flexible packaging products. Low density polyethylene film ranges in thickness from 0.75 Mil to 8 Mils. With certain products, such as PVC stretch film or Cellophane, you might see the thickness expressed as "100 Gauge Stretch Film". For these products, 100 Gauge equals 1 Mil, and 80 gauge = 0.8 Mil. For thicknesses less than 1 Mil, Microns are often used to express thickness. A Micron is 1/1,000,000 of a meter, or 1/1,000 of a millimeter, and 1 Mil equals 25.4 Microns. High density polyethylene film can range from 6 Microns to 2 or 3 Mils. 13 Microns is about 1/2 a Mil, for example. Whether it's Mils or Microns, we can help you find the right gauge and the right bag to suit your needs! Give us a call at 800-322-0042!
---
---
December 14,2011
Written By: Brooks Hogg


We're not in the "poly bag business" - we're in the customer service business!
As a distributor and manufacturer's representative for the best flexible packaging products on earth, of course our main focus tends to be on supplying poly bags and the like. But that is not all we do! We are constanly expanding our capabilities to include related products and services to our customers.

A. We produce many made-to-order bags - custom-printed or without printing. (By the way, we just added the capability to provide rapid-turn custom bags with random repeat 1-color printing - most orders will ship within 3 weeks!)

B. We also have stocking programs for certain customers, where we keep their made-to-order items on hand, and ship on an as needed, just-in-time, basis. Because our customers asked, we expanded into paper bags, shrink bags, sealers, and more.

C. We also provide packaging design and logistics services when needed and sometimes just some free advice. Just last week one of our regular customers called looking for a food scale. Although we don't sell scales, we took the time and effort to help him find the best source.

Our drive is to create more and more satisfied customers. So carrying that principal forward, we're ready to do what it takes to serve you!

Don't see it here? Just give us a call at 800-322-0042, and tell us how we can help!


☆Poly Bag Tip of the Week☆
Here are some guidelines to selecting trash can liners...

Construction Debris

--------You need a heavy duty bag. Low Density Polyethylene (LDPE) High Gauge (4 Mil to 6 Mil) will do the job.


Broken Glass

---------LDPE in a Medium to High Gauge (3 Mil to 6 Mil) will provide good puncture resistance.


Items with Sharp Corners

---------LDPE in a Low Gauge (1.5 Mil to 2 Mil) should suffice.


Lawn Trimmings and Sticks

---------LDPE, Low Gauge or Linear Low Density (LLDPE) Medium Gauge (0.78 Mil to 1.3 Mil)


Rough Food Waste (bones, crab legs, sharp metal lids)

---------LLDPE Low to Medium Gauge (0.48 Mil to 0.98 Mil)


General Food Waste

---------LLDPE Low Gauge, High Density Polyethylene (HDPE) Medium to High Gauge (13 Microns to 22 Microns)


Newspapers/Magazines

---------HDPE High Gauge (16 Microns to 22 Microns)


Rags/Linens

---------HDPE Medium to High Gauge (13 Microns to 22 Microns)


Office Waste

---------HDPE Low to Medium Gauge (6 Microns to 13 Microns)


Tissue

---------HDPE Low Gauge (6 Microns to 10 Microns)

Generally speaking for maximum strength and puncture resistance, go with higher gauge LDPE, for good strength in a lighter weight film, move toward LLDPE or HDPE. Questions? Just give us a call!


---